Stainless Steel Woven Wire Mesh
Stainless steel wire mesh and wire cloth are widely used in petroleum, chemical industry, environment protection
We are the major manufacturer of stainless steel wire mesh in China, especially be famous for its best quality and excellent reputation. Stainless steel wire mesh square opening is in contrast with stainless steel Dutch woven wire mesh.
Materials: 302、304、304L、316、316L Stainless steel wire.
Weaving Types: Plain Weave and Twilled Weave.
Plain weave: Each warp wire crosses alternately above and below each weft wire. Warp and weft wires generally have the same diameter.
Twill Weave :Each weft wire passing alternately over two, and then under two successive warp wires and each warp wire passing alternately over two and under two successive weft wires. It is possible to be used to allow a heavier than standard wire diameter.
Property: It has good performance of acid-resisting,alkali-resisting,heat-resisting and wear-resisting etc.
Usage: Stainless steel wire mesh and wire cloth are widely used in petroleum, chemical industry, environment protection, mine, airspace, paper-making,electronic, metallurgy etc.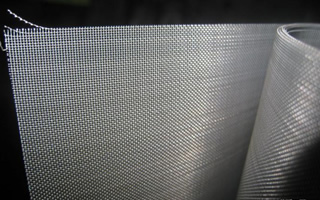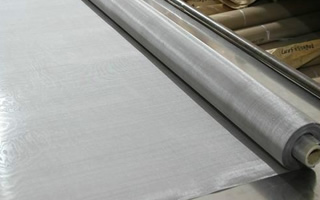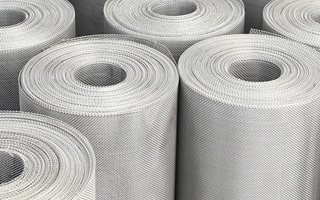 Mesh/Inch

Wire Diameter

Aperture

Open Area

Weight(LB) /100 Square Foot

Inch

MM

Inch

MM

1x1

.080

2.03

.920

23.37

84.6

41.1

2X2

.063

1.60

.437

11.10

76.4

51.2

3X3

.054

1.37

.279

7.09

70.1

56.7

4X4

.063

1.60

.187

4.75

56.0

104.8

4X4

.047

1.19

.203

5.16

65.9

57.6

5X5

.041

1.04

.159

4.04

63.2

54.9

6X6

.035

.89

.132

3.35

62.7

48.1

8X8

.028

.71

.097

2.46

60.2

41.1

10X10

.025

.64

.075

1.91

56.3

41.2

10X10

.020

.51

.080

2.03

64.0

26.1

12X12

.023

.584

.060

1.52

51.8

42.2

12X12

.020

.508

.063

1.60

57.2

31.6

14X14

.023

.584

.048

1.22

45.2

49.8

14X14

.020

.508

.051

1.30

51.0

37.2

16X16

.018

.457

.0445

1.13

50.7

34.5

18X18

.017

.432

.0386

.98

48.3

34.8

20X20

.020

.508

.0300

.76

36.0

55.2

20X20

.016

.406

.0340

.86

46.2

34.4

24X24

.014

.356

.0277

.70

44.2

31.8

30X30

.013

.330

.0203

.52

37.1

34.8

30X30

.012

.305

.0213

.54

40.8

29.4

30X30

.009

.229

.0243

.62

53.1

16.1

35X35

.011

.279

.0176

.45

37.9

29.0

40X40

.010

.254

.0150

.38

36.0

27.6

50X50

.009

.229

.0110

.28

30.3

28.4

50X50

.008

.203

.0120

.31

36.0

22.1

60X60

.0075

.191

.0092

.23

30.5

23.7

60X60

.007

.178

.0097

.25

33.9

20.4

70X70

.0065

.165

.0078

.20

29.8

20.8

80X80

.0065

.165

.0060

.15

23.0

23.2

80X80

.0055

.140

.0070

.18

31.4

16.9

90X90

.005

.127

.0061

.16

30.1

15.8

100X100

.0045

.114

.0055

.14

30.3

14.2

100X100

.004

.102

.0060

.15

36.0

11.0

100X100

.0035

.089

.0065

.17

42.3

8.3

110X110

.0040

.1016

.0051

.1295

30.7

12.4

120X120

.0037

.0940

.0064

.1168

30.7

11.6

150X150

.0026

.0660

.0041

.1041

37.4

7.1

160X160

.0025

.0635

.0038

.0965

36.4

5.94

180X180

.0023

.0584

.0033

.0838

34.7

6.7

200X200

.0021

.0533

.0029

.0737

33.6

6.2

250X250

.0016

.0406

.0024

.0610

36.0

4.4

270X270

.0016

.0406

.0021

.0533

32.2

4.7

300X300

.0051

.0381

.0018

.0457

29.7

3.04

325X325

.0014

.0356

.0017

.0432

30.0

4.40

400X400

.0010

.0254

.0015

.370

36.0

3.3

500X500

.0010

.0254

.0010

.0254

25.0

3.8

635X635

.0008

.0203

.0008

.0203

25.0

2.63