Eyetech expanded metal mesh is a form of metal stock made by shearing a metal plate in a press, so
that the metal stretches, leaving diamond-shaped voids surrounded by interlinked bars of the metal.
The most common method of manufacture is to simultaneously slit and stretch the material with one
motion. It is a large part of the metal Industry and plays a key role in the fabrication and construction
Industries.
Tec-Sieve Company manufactures a wide range of eyetech expanded metal mesh from mild steel,
galvanized steel, interior and exterior grades of stainless steel, corrosion resistant aluminum,
titanium, copper and nickel alloys and much more. Our eyetech expanded metal mesh panel is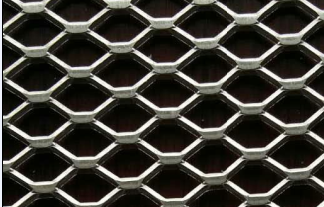 available in a wide range of mesh patterns and mesh sizes. Eyetech expanded metal mesh panel
is available in either Raised (STD) profile or Flattened profile. Profiles are detailed by mesh
dimensions(SWM/LWM), diamond opening(SWO/LWO), strand thickness and strand width, and
knuckle width and knuckle length.
Eyetech expanded metal mesh may be finished by painting, powder coating, anodizing or
electrolytic polishing process. The type of surface treatment depends upon its material type
and the client's preference.
Eyetech expanded metal mesh may be powder coated or anodized (for aluinum grades) in any RAL
color to suit specific design and functional requirements.